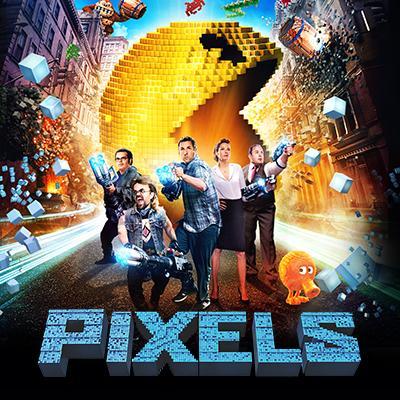 Hi! It's Cupcake! Today, I'm gonna be posting a review on Pixels.
I've watched Pixels a few time and it's a really good movie. It's about the main 5 characters in the picture.
I forgot their names...... But, it's about these people who are good at gaming from arcades and stuff. So, some of the characters come down and invade Earth. Like Pac-Man, Donkey Kong, and Q*Bert.
Q*Bert isn't bad. But the others are. I personally love the movie, because I can be a gamer myself. So, I would rate it 10/10. Just so you know, it's rated PG-13.